I've been looking up information on Regina Spektor, as she's got a concert here next week, and I'm contemplating on going over to see that at some point. While looking around, I came across a reference that she was #5 on Spinner.com's
Women Who Rock list
. I took a look and decided to come up with my own list.
10 - Brandi Carlile
It took me a little while to get into Brandi Carlile. It wasn't until she released The Story that I started getting into her unique sound, and really started listening. She's got one helluva vocal range, and a fantastic voice to go along with it. She'll be up here in October and I'm planning on seeing that.
The Story - Brandi Carlile
9 - Regina Spektor
I've started to get into Regina Spektor. She's got a very cool sound that borders on a bunch of things. Originally from Russia, she's come to New York and is doing quite well for herself with her first album, Begin to Hope. She's coming to Middlebury next week. Should I see her?
On the Radio - Regina Spektor
8 - Tristan Prettyman
My first exposure to Tristan Prettyman was through the show Six Degrees with Love, Love, Love, and since then, I've loved, loved, loved her music. Acoustic guitar and great vocals is what she's all about.
Evaporated - Tristan Prettyman
7 - A Fine Frenzy
A Fine Frenzy is another one that I've picked up from the television world, this time when they used Hope for the Hopeless in House. Her fantastic voice couples well with her piano work, along with some absolutely stellar lyrics. I'll be seeing her in October with Brandi.
Rangers - A Fine Frenzy
6 - Feist
I got into Feist with her first single, Let It Die, and I've really enjoyed her upbeat, pop sound, as well as her work with Broken Social Scene. I just missed her show up here in Vermont with Rogue Wave, and I'm kicking myself about that...
1 2 3 4 - Feist

5 - Sara Wheeler
I came across Sara Wheeler at my school five years ago, and just got one of her newer albums. Like Prettyman, she's got the whole acoustic guitar and fantastic vocals going for her, with some great songs. I hope that she'll be back out and about soon.
Freedom - Sara Wheeler
4 - Rilo Kiley
Rilo Kiley is a new band for me - I got Under the Blacklight and loved it. They've got a great feel and variety to all their music, and are quite standoffish in a way that's not overdone.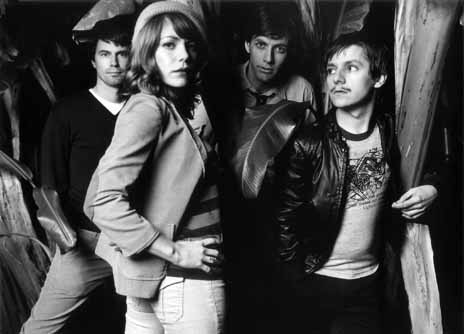 Dreamworld - Rilo Kiley
3 - KT Tunstall
Where to start with KT Tunstall? I loved her first album, Eye to the Telescope, as well as her second album, Drastic Fantastic (review coming next week) and just love this woman's sound and style. She did some time here in Vermont, and hopefully, will be returning.
Black Horse and the Cherry Tree - KT Tunstall
2 - Sara Bareilles
I just got into Sara Bareilles a couple weeks ago when I came across her fantastic first album Little Voice. She's got great lyrics and sound here with this first album, and I'm hoping that we'll see more from her in the near future.
Love Song - Sara Bareilles
1 - Grace Potter & The Nocturnals
No contest for me - Grace Potter is the best female vocalist out there at the moment. She rocks hard, her live concerts are just out of this world, and she's got some deep influences with Rock & Roll. Plus, her songs, sound and voice are all just amazing. Go out and buy This is Somewhere, you won't regret it. Or, get her other two albums, Nothing But The Water or Original Voice.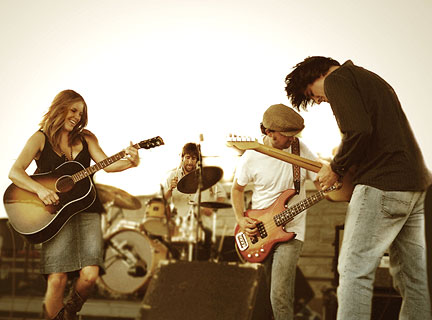 Mr. Columbus - Grace Potter & The Nocturnals