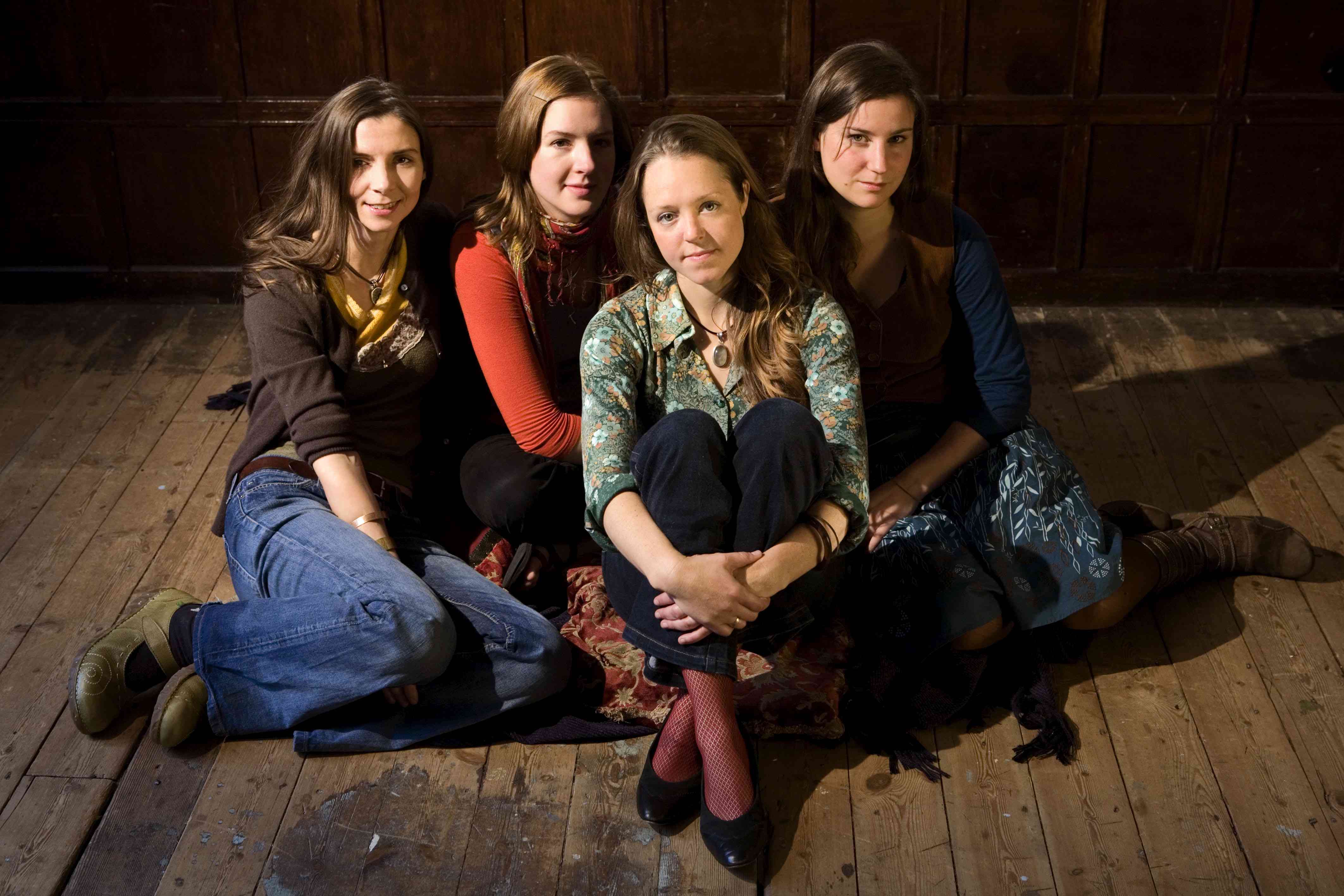 "There is nowhere that I'd rather be..." So sings Emily Barker on the song
Breathe
, off of her 2008 album,
Despite the Snow
. The album has been getting some press because one of the songs,
Nostalgia
, has been used for the theme to a UK show called
Wallander
. The song has been giving the band a higher presence after the Royal Television Society with an award for the use of the theme song.
Despite The Snow
is a stunning album. It has a very different sound from much of what is heard in the singer/songwriter market, with Barker's haunting voice surrounded by her acoustic guitar, violin and bass for a very minimal, stripped down sound. The result is a very good one, right from the beginning with
Nostalgia
and
All Love Knows
through to the end. Overall, there is a real feeling of some American country/folk artists such as Alison Krauss or Nancy Griffith, but with a distinct modern feel to it, especially with the song
Disappear
.
The album just feels very different to me, from the sound to the tone and pacing. Barker doesn't feel rushed, but takes her time to move forward, deliberately. This really suits the sound and lyrics for the album, there is an emphasis on repetition for some of the lyrics, which helps to reinforce the meaning behind the words. With this, Barker weaves in and out with the words in a manner that I don't hear all that often.
There is a theme that runs through the album that the front sleeve alluded to: the title, Despite the Snow, is a line taken from a poem, a love poem, and that the rest of the album follows suit in that manner. There is much about longing, about love seperated and sought, and this fits well with the overall sound of the album. It is touching and sweet at the same time.
This is a fantastic album, especially if you like the Singer/Songwriter genre. Barker and her band, the Red Clay Halo have a wonderful, minimal sound that doesn't overstay its welcome, but isn't too sparse that I felt like I was missing something. Everything falls between that delicate overlap of the right pacing, feel, vocals and lyrics, making this possibly one of the best albums that I've listened to all year.
Nostalgia
- Emily Barker and the Red Clay Halo
Bright Phoebus
- Emily Barker and the Red Clay Halo